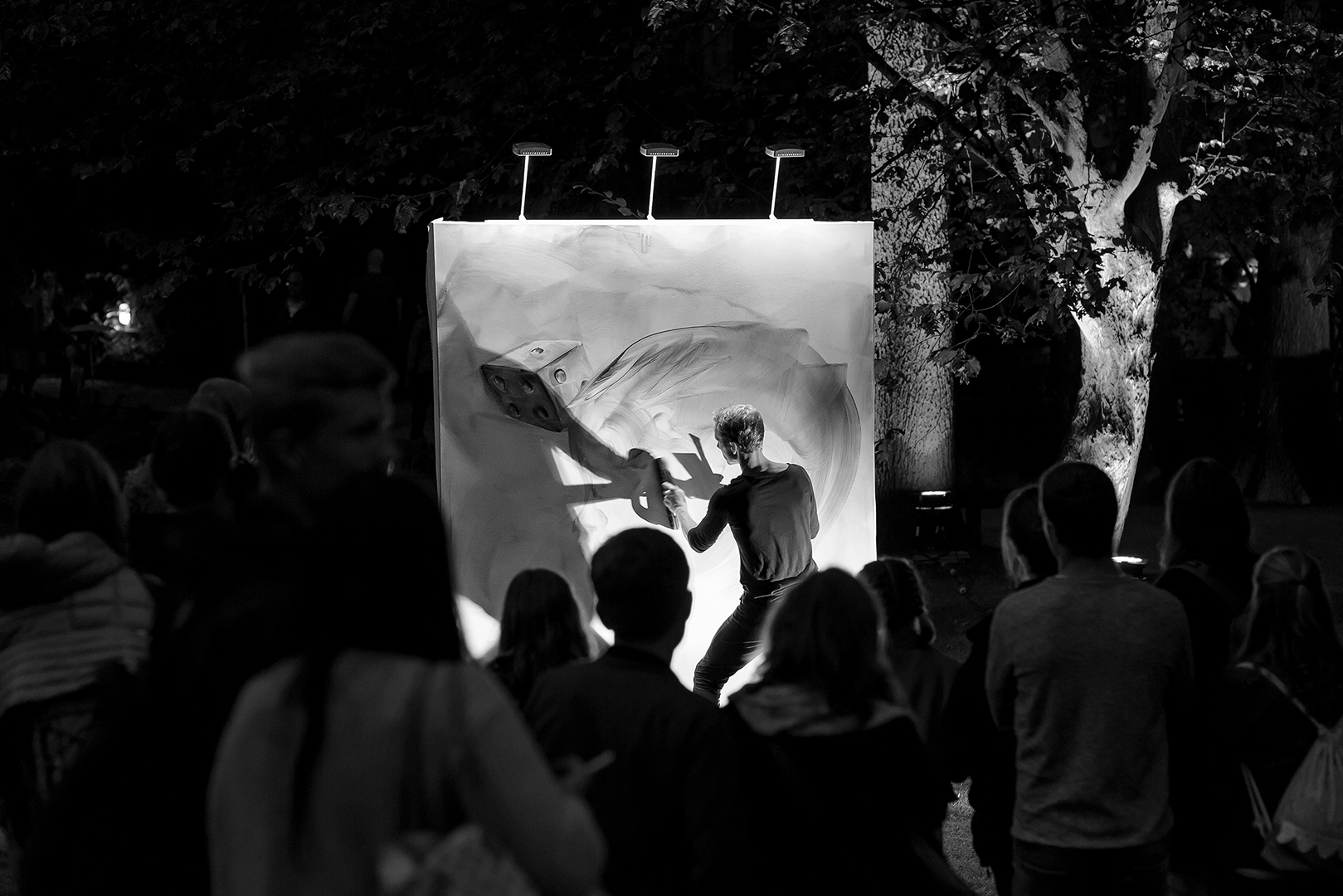 Kombinieren Sie nach Belieben.
Welche Leinwand?
°mobile Leinwände Höhe: 240cm; Breite: 150cm oder 200cm
°lange Leinwand Höhe: 200cm; Breite: ab 10 Meter, bis 100 Meter
Wieviele Leinwände?
°Auf wievielen Leinwänden soll der Maler simultan malen?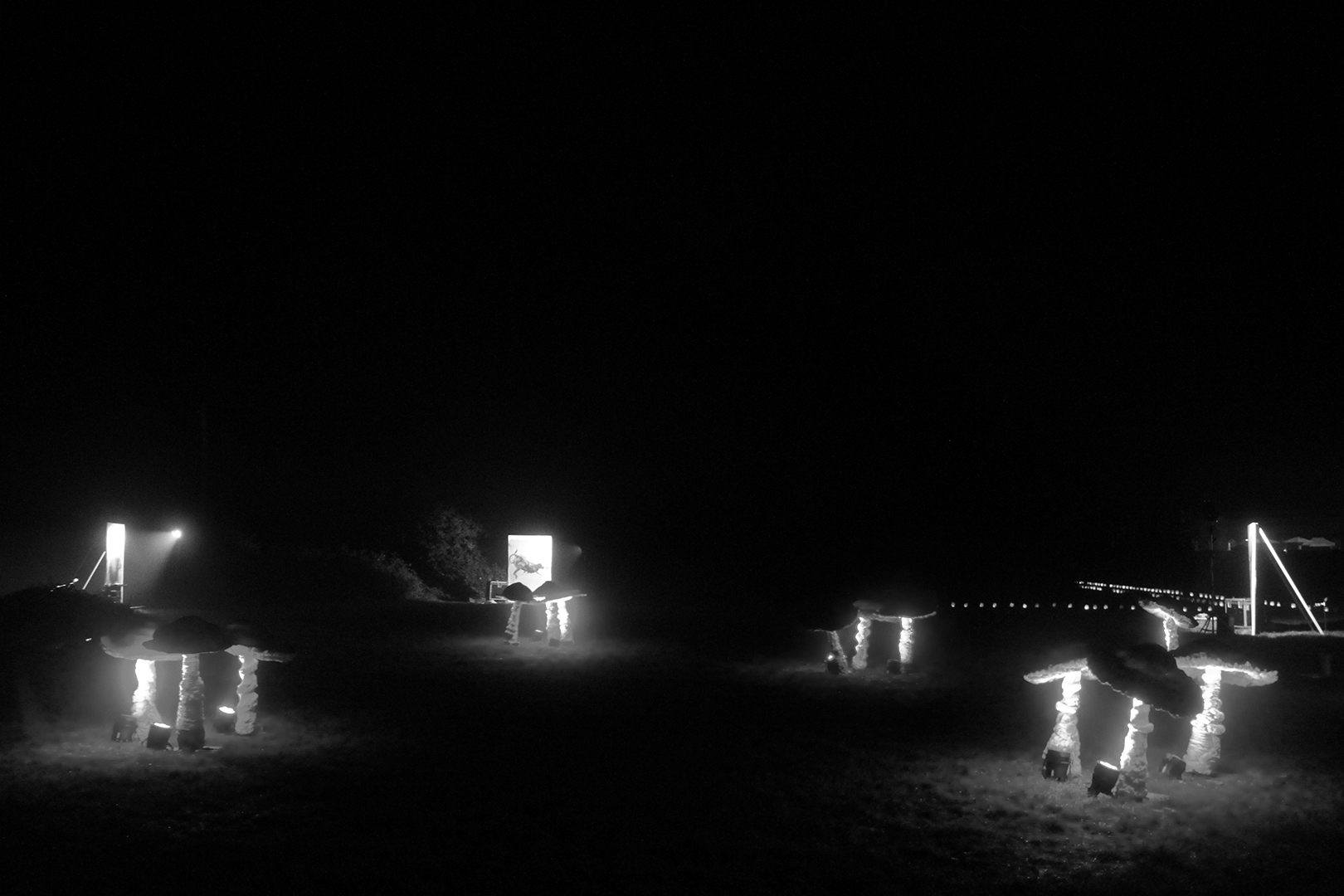 Wo malen?
°outdoor oder indoor
°ebenerdig oder Bühne
°exakter Stellplan oder spontane Anpassung an vorhandene Location/Situation
Wann, wie lange, wie oft auftreten?
°Auftrittsdauer 10 Minuten bis 4 Stunden
°mehrere Kurzauftritte oder Dauerbespielung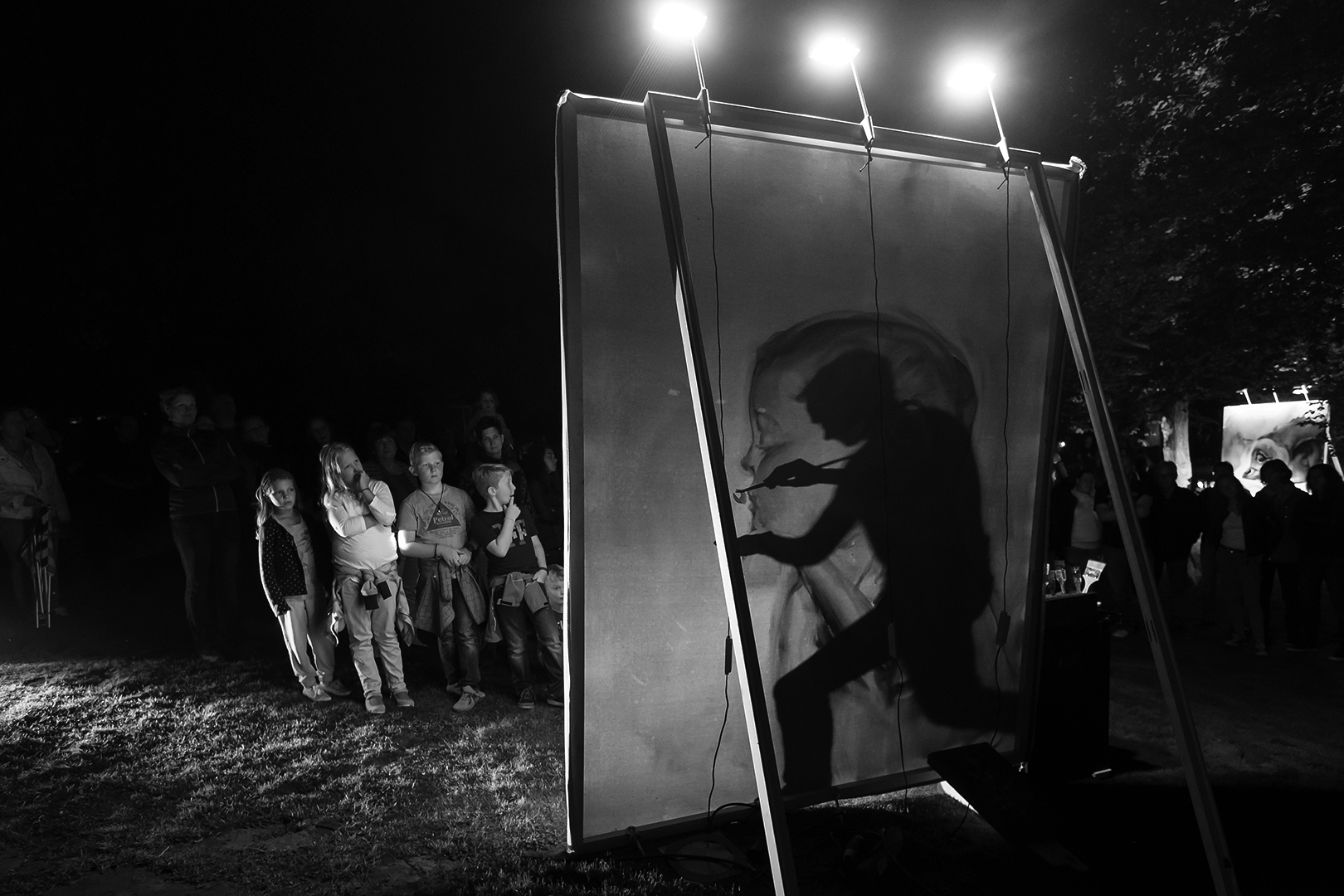 Licht?
°Auftritt bei Tageslicht oder Kunstlicht (= abends oder in abgedunkelten Räumen)
°inklusive Leinwandbeleuchtung
°inklusive atmosphärische Beleuchtung des Spielortes
Ton?
°Livemusik (solo oder Ensemble)
°DJane/DJ
°Livemalerei-Mix vom Band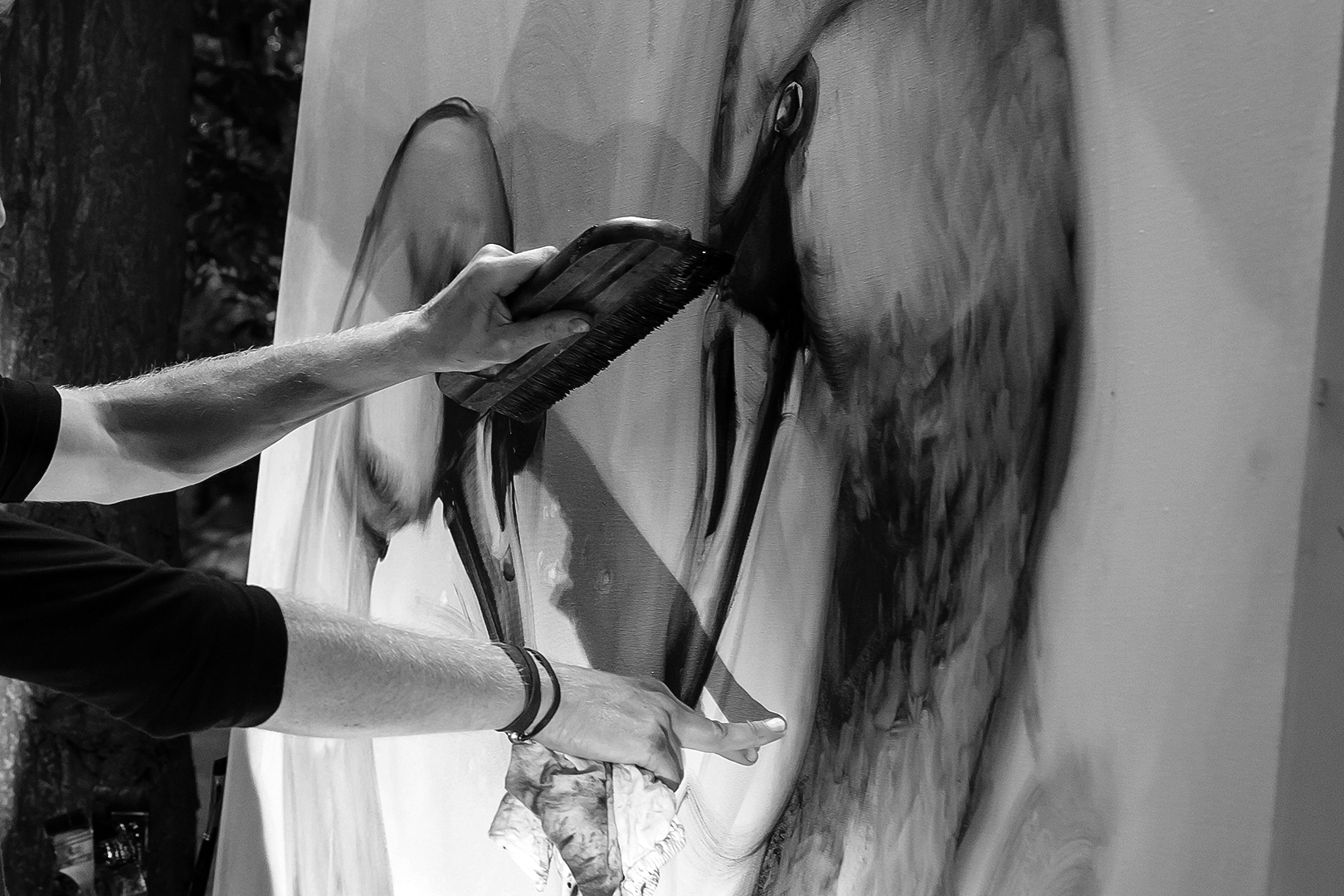 Motivik?
°thematisch abgestimmt
°thematisch frei
Material
°Ölfarbe original (Geruch "Atelier")
°Ölfarbe wasserlöslich (geruchsreduziert)
Fokus?
°Prozess, Show
°Endergebnis, Bild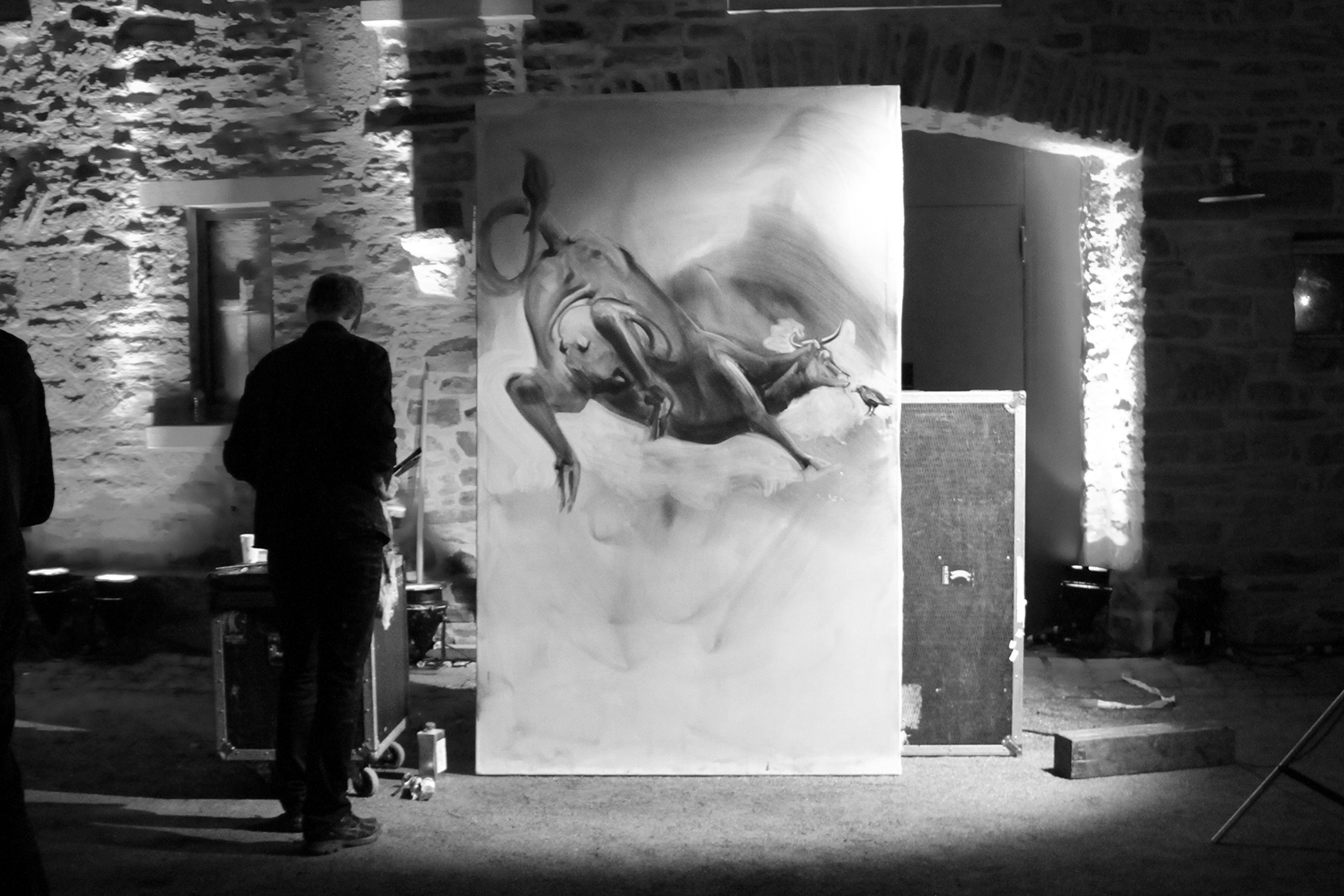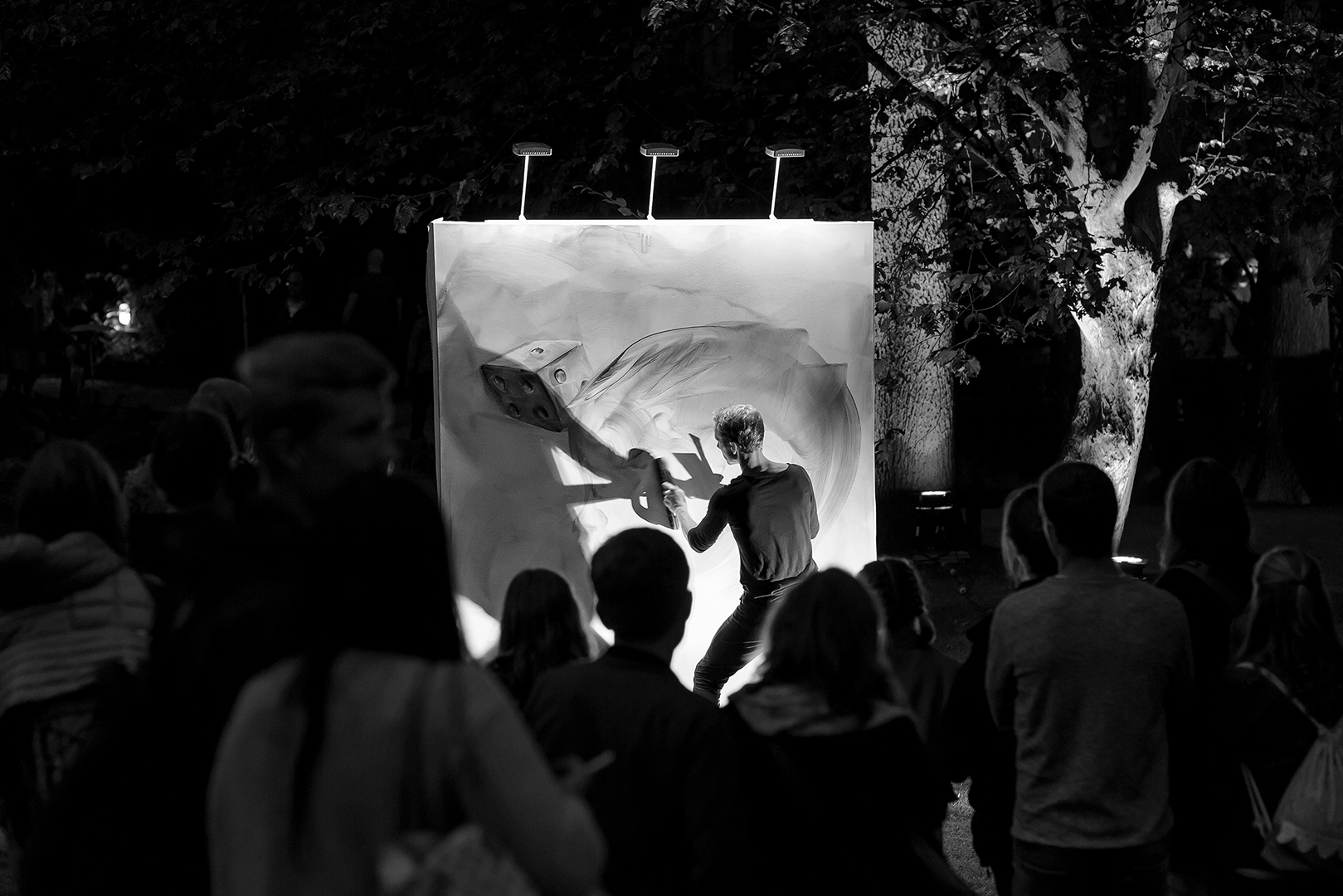 Combine as you like.
Which canvas?
°mobile canvas height: 240cm; width: 150cm or 200cm
°long canvas height: 200cm; width: from 10 meters, up to 100 meters
How many canvas frames?
°On how many canvases should the painter paint simultaneously?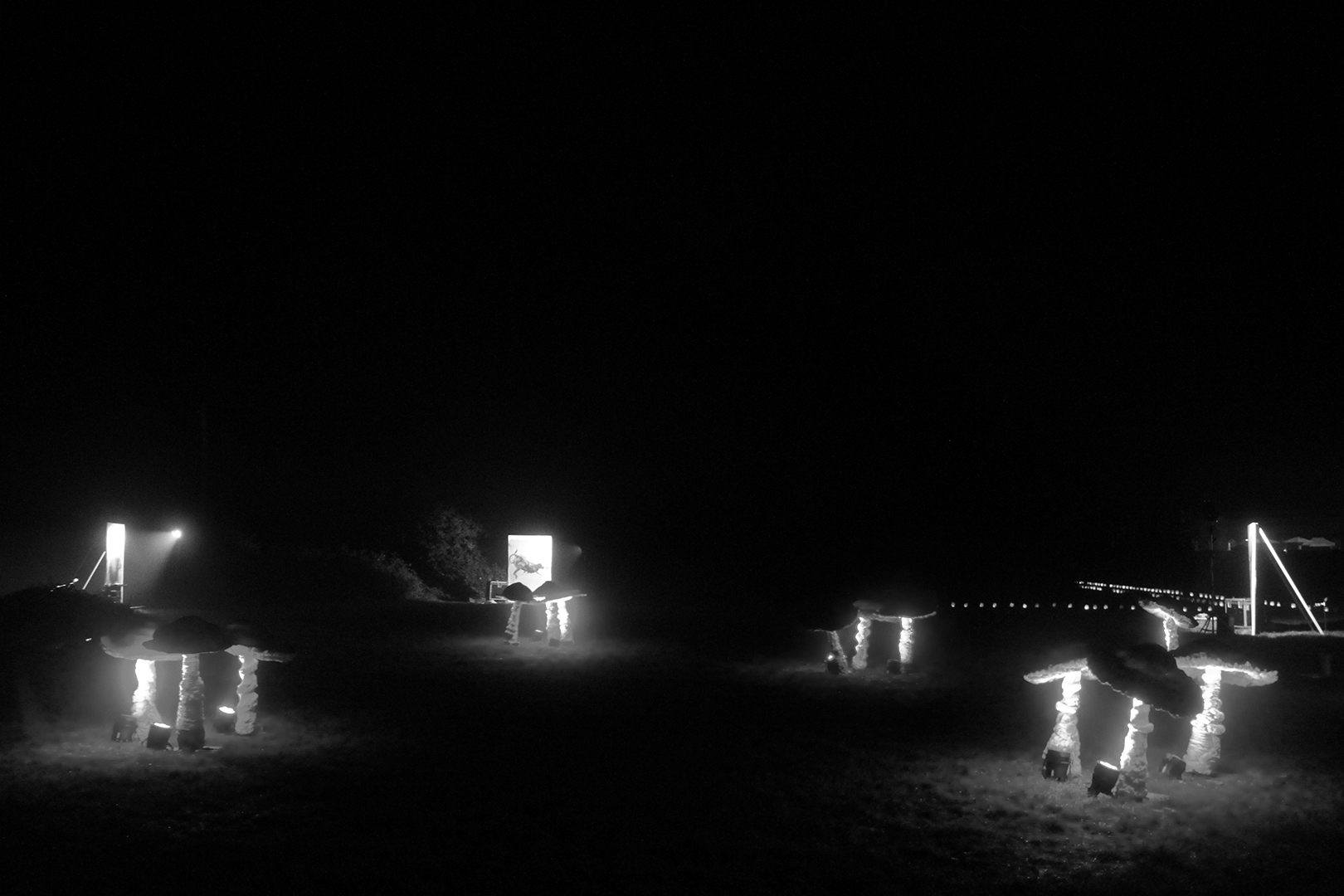 Where to paint?
°outdoor or indoor
°ground level or stage
°exact positioning plan or spontaneous adaptation to existing location/situation
When, how long, how often to perform?
°performance duration 10 minutes to 4 hours
°several short appearances or permanent performance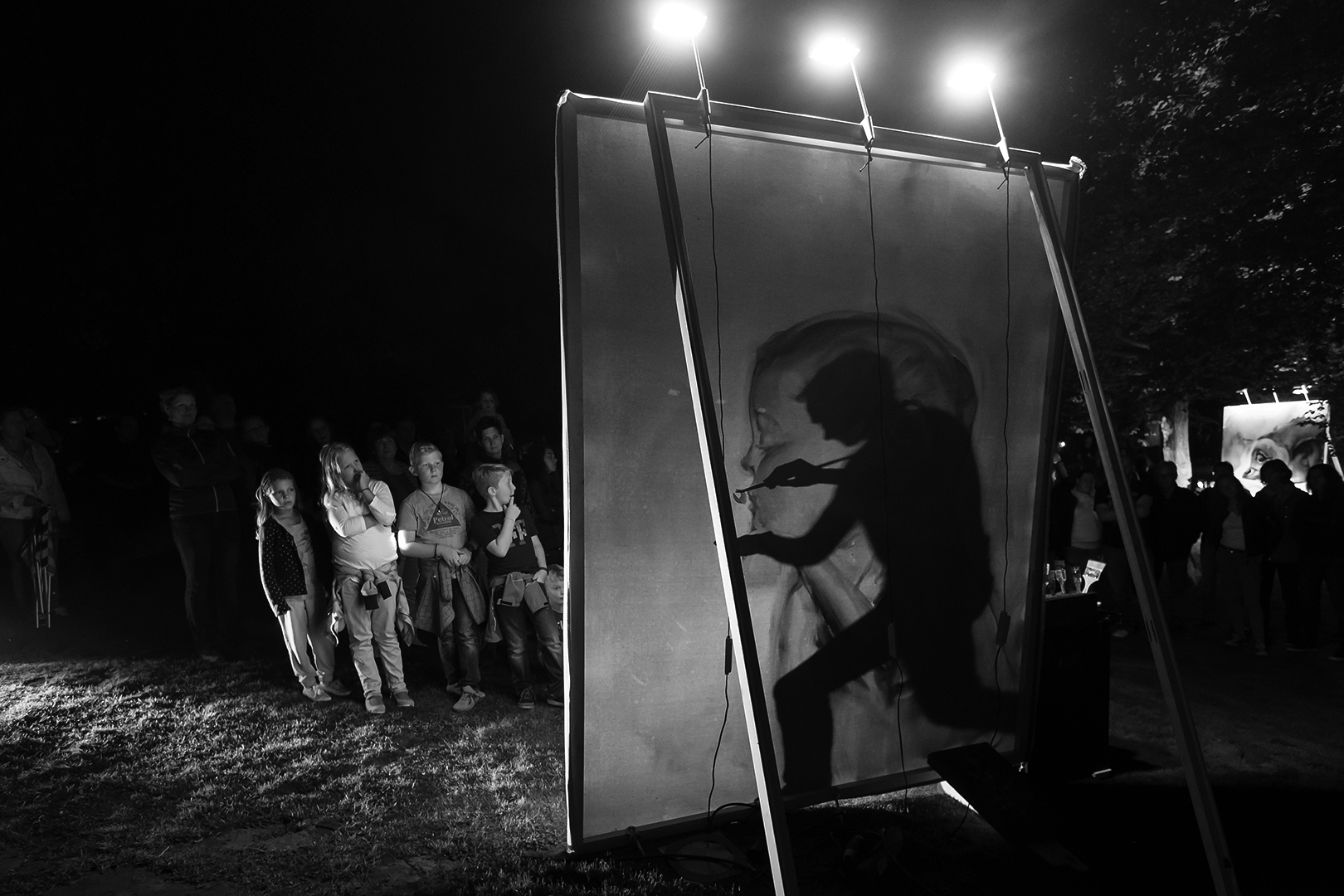 Lights?
°performance in daylight or artificial light (= in evening or in darkened interiors)
°including canvas lighting
°including atmospheric lighting of venue
Sound?
°live music (solo or ensemble)
°DJane/DJ
°live painting mix from tape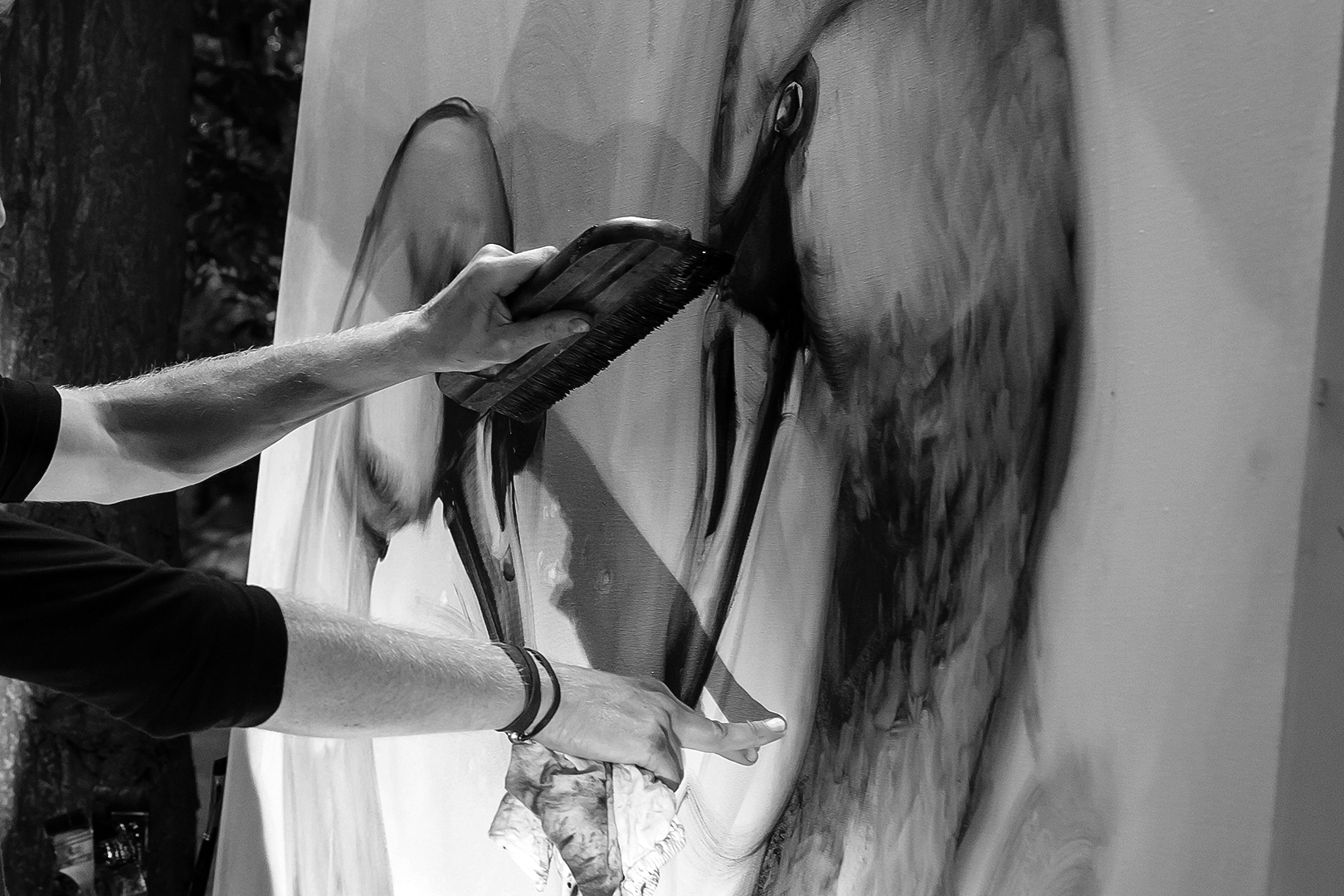 Motives?
°thematically coordinated
°thematically free
material
°original oil paint (fragrance "studio")
°oil paint water soluble (reduced odor)
Focus?
°process, show
°final result, image